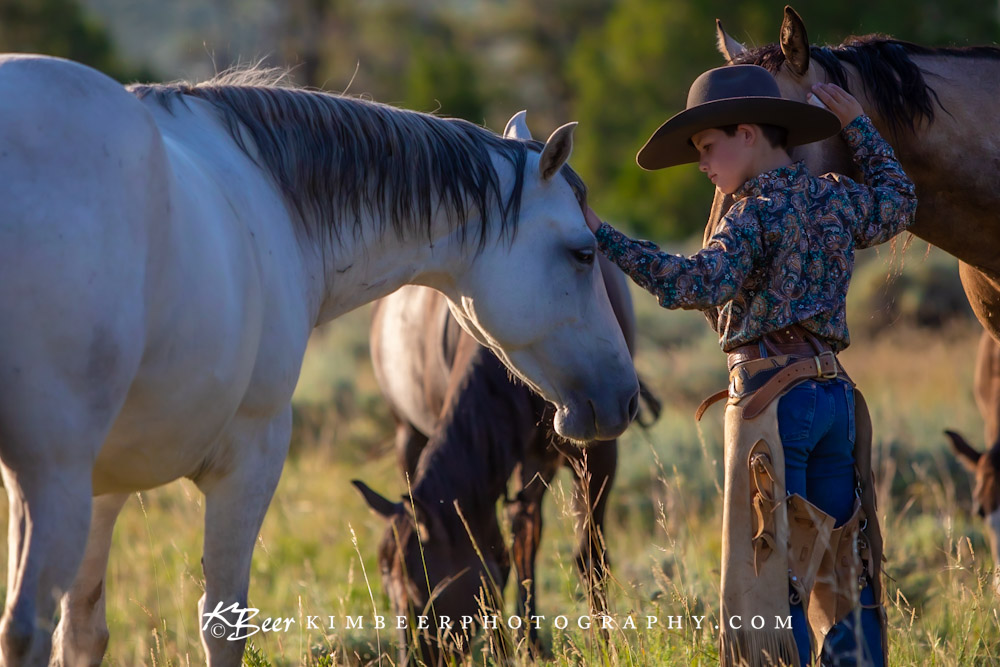 It was a cool morning and we were way up on the mountain. It always surprises me how chilly it can get in Montana in July. Back home in Missouri, the heat this time of year is relentless.
We had been shooting a while before this image was taken, and the herd had moved from a fairly thick brushy area to a clear area as the sun warmed us all. Hoodies were shed and the initial anxiety of "getting the shot" had waned a bit. Howdy had been entertaining us in a variety of ways but other showboats had captured the attention of the photographers at the retreat so he wandered into the herd and began to interact with the gray mare shown here. His ease with the horses is amazing — beyond his years some might say. Reality is, he's natural with horses because he has always had them as part of his nature.
I loved this shot and the softness in the mares demeanor and in Howdy himself.
Taken July 21, 2022 at 7:56.32 am Central Time
Canon EOS 5D Mark IV
200 mm (EF70-200 f/2.8L USM)
1/3200/sec F/3.5 ISO 640
Auto White Balance
Straight out of camera shot below.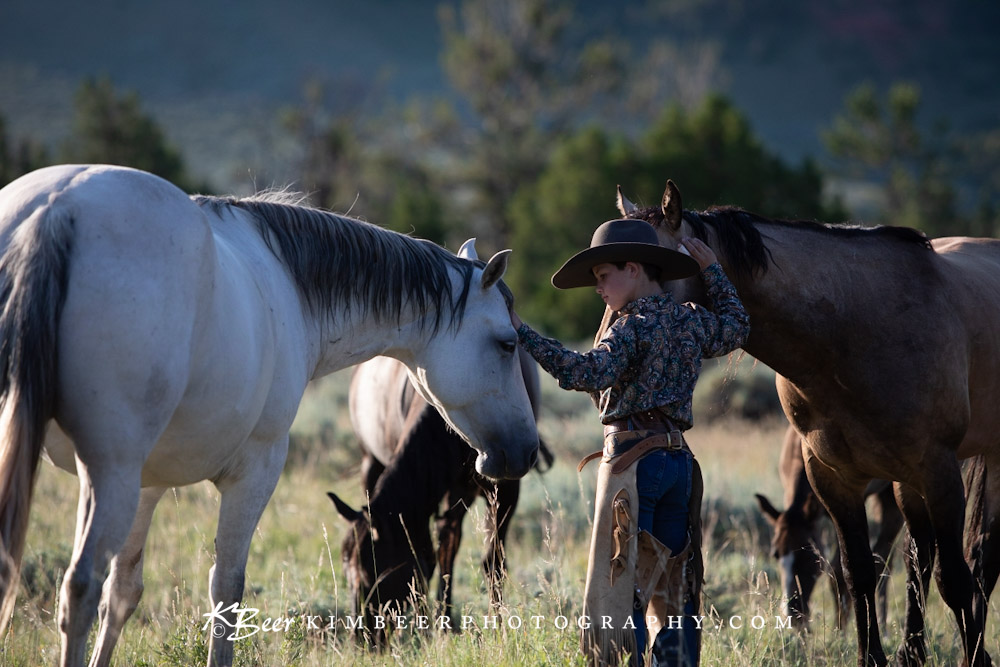 Lightroom Adjusted: straightened and cropped
Exposure +.07
Highlights -100
Shadows +100
Blacks -10
Tint +19
Vibrance +35
Saturation +16