Art Projects by Kimberly Beer
Tarot of Equus Deck
 I began working on the Tarot of Equus in 2018 — on a whim. That whim came in and out of my life for the next three years!
This deck has been a deep exploration of my own connection to the Tarot. From reading for my girlfriends as a teenager to seeking a deeper understanding of myself in some of the most difficult times in my life, the Tarot has been with me for a very long time — and if I dig deeper, I'd say the connection goes back much farther than this lifetime.
My personal life journey, and thus my connection with the Tarot, has been down some beautiful winding paths full of wisdom and knowledge — as well as through some dark forests full of shadow and mystery. I believe this deck reflects that journey with honor and does so with an added layer because so much my own life journey has been taken alongside a horse.
I began the creation process for each card by studying the mother of all Tarot decks — the Rider-Waite deck. Although I have become an avid Tarot deck collector over the years, I wanted to go back to this source deck to begin each card.
Then, I brought in my eclectic wisdom around each card — and although I don't contradict the Rider-Waite interpretation, there are times I wander away from it a fairly far. As a Tarot reader, I prefer to focus on the positive of even the most negative cards while still allowing the shadows to be as rich and detailed as they should to be. Cards such as the Three of Swords, Five of Pentacles, The Devil and The Tower all reflect valuable lessons learned from time in those shadows, but they also offer us hope and wisdom from the light their influence sheds on our experience. I felt it was important to reflect this in the cards.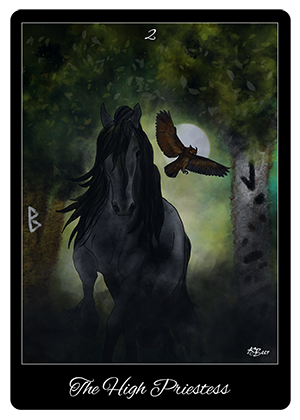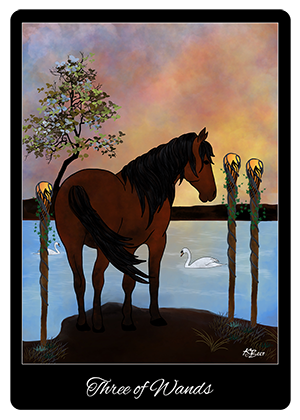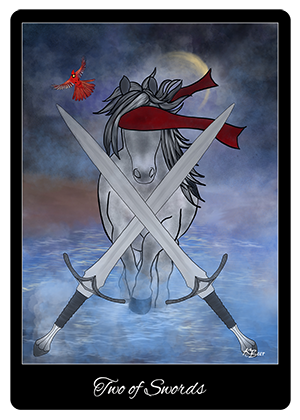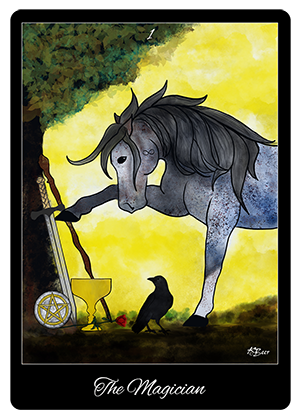 The cards are all drawn using the same process. I began with a photograph (most of which were from my own extensive collection of equine images created from my many years as an equine photographer) as a reference of the equine body posture or postures needed for the image. I then built a scene around that image which reflected the meaning of the card, as best I could to keep that meaning within the realm of how a horse would experience it. Each card took me between 3 and 12 hours to create with most in the 4-6 hour range.
All of the images were created on an iPad Pro using the software Procreate. I can not say enough wonderful things about the iPad as a creative tool or Procreate as a vehicle for creating. The deck encompassed three different iPad Pros and two Apple Pencils over the years. This wasn't because I wore them out, it was simply because I upgraded tools!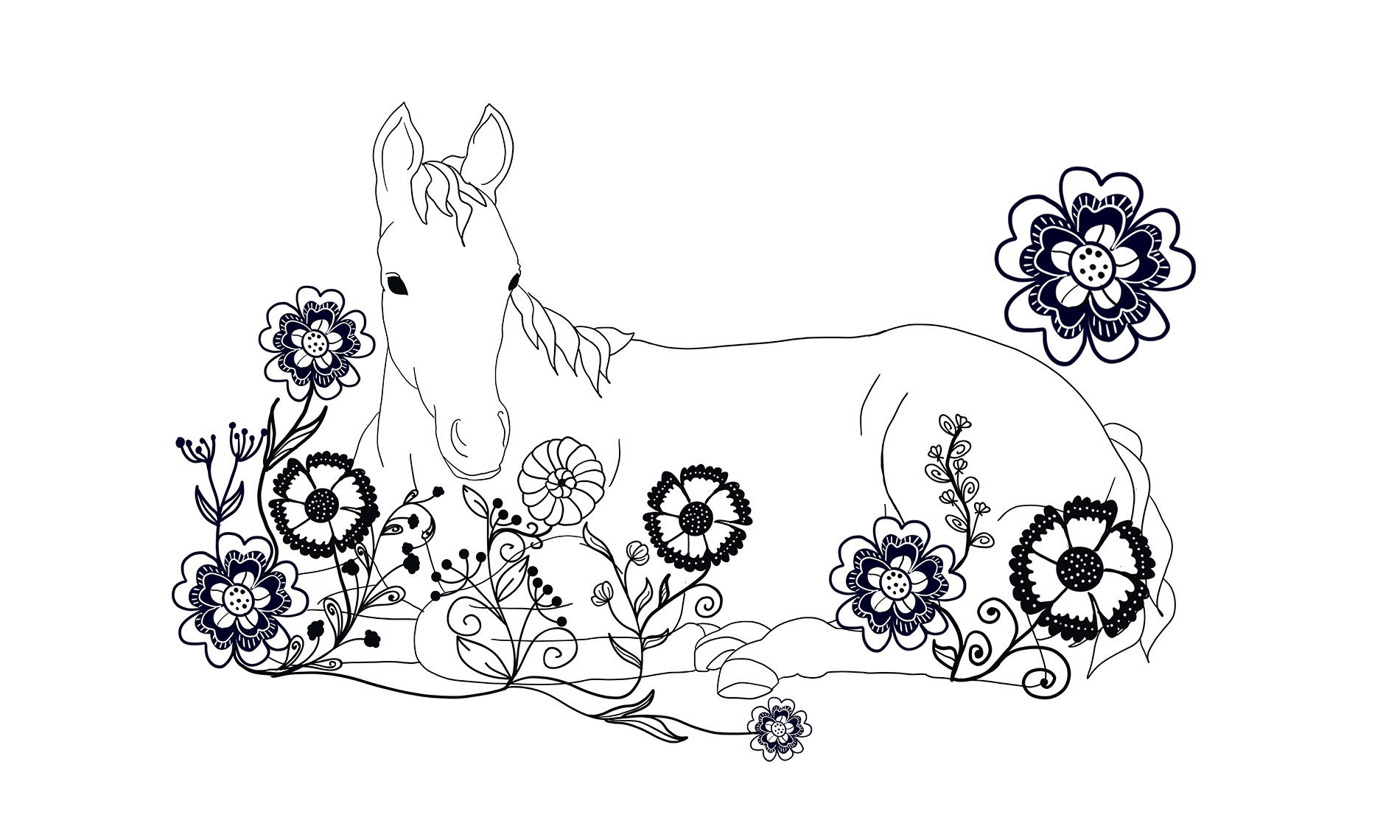 Coloring Books
A few years ago, I created the art for a coloring book by Kathy Slagter of One Neigh at a Time featuring fun drawings of her horses from my photographs. You can buy your copy at OneNeighataTime.com
I am currently working on another title featuring cowgirls and cowgirl wisdom. I am not sure when this project will be complete, but stay tuned! A couple of the more complete drawings are below.